Where Is Your Website Ranking In Google?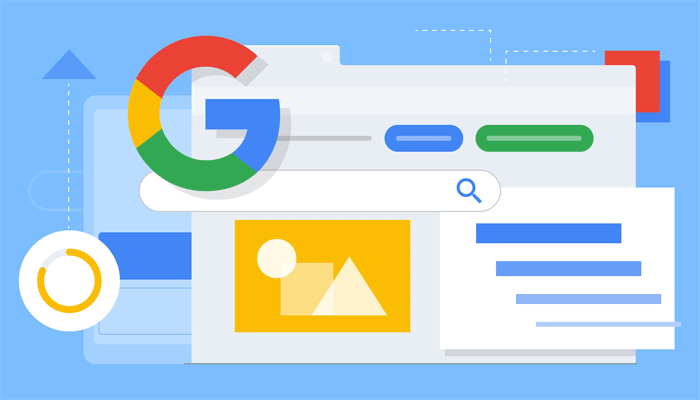 The closer your website appears at the top of Google search results, the better. But how you can tell how well your website is ranking in Google?
Why Does Google Search Ranking Location Matter?
While ranking close to the top of Google search results means that more people can find your company when they're searching for your services, it doesn't mean they will. Or if they do, it doesn't mean they'll call you. Conversely, not ranking well in Google means that prospective customers can't find you (unless you're doing other forms of marketing, such as social media, or you get most of your work by word of mouth), which can directly impact the number of calls you get. So knowing where you rank in search results can be very helpful.
This blog doesn't get into Google search ranking factors, only how you see where you're ranking in Google search results.
Automated Services
There are automated services that attempt to provide you with the location where your site ranks in Google Search results for specific search phrases. Even Google Analytics offers that function. However, this is something that can only be done manually, by eye, to get an accurate answer. That's because you have to compare apples to apples when determining where you're ranking. It's the same concept as weight classes in boxing. You wouldn't attempt to pit a featherweight against a heavyweight, so you can't try to determine where you're ranking among search listings that are in a different "class" as your website.
Content in Google Search Results
Knowing where your website ranks in Google search results for any given search term is not as straightforward as it was years ago. These days, you have to get past a lot of other content before even seeing any organic website listings. So while your site may have ended up in the #1 spot many years ago, these days that #1 spot may now be a #10 or #15 spot, and there's nothing you can do about it unless you pay for Google ads.
Here's some of the content that can appear before local organic website listings in Google search results:
Google Guaranteed ads - These are available for an additional fee for certain industries that are already paying for Google Ads.

Sponsored (paid) Listings - Google paid ads. These are no longer just at the top of the page. They often appear after every 10 listings or so, as well as at the bottom of the page. So there are a lot of paid ads on the page!

"People also ask" questions - A list of 5 to 8 questions that Google generates, based on your query. However, these don't have anything to do with your local search.

Google Business map section - Known to SEO professionals as the 3-pack or 4-pack, it's a list of local companies that provide the services for which you're searching. These listings are based on your current location, so someone 5 miles down the street may see different companies in this section. The first listing in this section is often a sponsored listing, and the rest are ranked by factors you have a bit of control over, such as number of reviews and average review score, as well as factors you can't control, such as how close you're located to your target area and/or a highly populated area.

Non-company listings - Listing directories such as Yelp and Angi, as well as industry sites such as ThomasNet, government or state or city listings, online magazines, and other non-company websites. Since these are generally very large sites, they'll be difficult to rank above.

Very large companies - Your website can't compete against large and Fortune 500 corporations.
After all of this content, then you'll start seeing some organic listings for small, local companies. But only maybe 8 or 10 of them, before all of the above content repeats all over again. Why does that happen? Because up until 2021 on mobile devices, and December 2022 on desktop, Google search results consisted of a specific amount of content per page, and at the bottom of the page you could go to the next page. Now search results are on a continuous scroll, so there are no individual pages anymore (although at a certain point, equivalent to around 13 pages using the old method, you do encounter a "More results" link). Trying to get listed on "Page 1" is an outdated idea now, because there is no Page 1; you just want to rank as close to the top of "the page" as possible.
How to Determine Your Actual Search Ranking Location
Using the search term "new jersey hvac companies", after all of the content above, the first organic listing appears in the 10th spot on the page. However, if you compare "apples to apples" and don't consider that extra content which no local, organic listing can compete against, the first organic listing is actually in the #1 spot on the page. The 13th is in the #2 spot (not #4, because the two listings above it are an online magazine consisting of 45K pages, and the New Jersey Consumer Affairs website). Now you're comparing where your organically listed small company website ranks in relation to other organically listed small company websites. And that is more honest, fair and accurate, especially if you're working with a company that handles your website's search engine optimization services.
© T. Brooks Web Design, LLC.
All rights reserved.

Do not copy content from this page without attribution to T. Brooks Web Design and link back to this page.