Domain Name Theft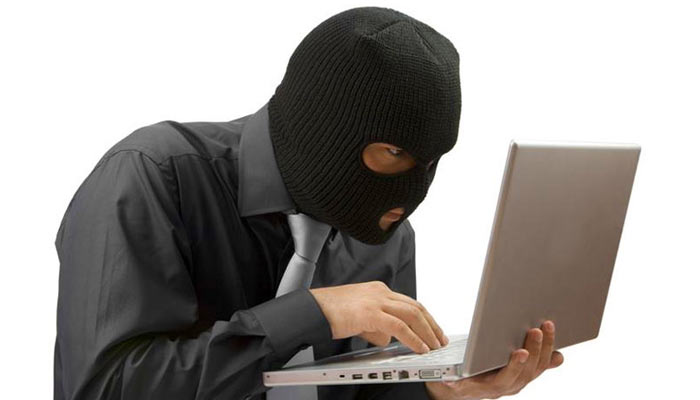 Has your domain name been stolen by a scammer? Domain name theft is very common, and usually done for profit.
Just Google domain name hostage or domain squatting or stolen domain name or domain name hijacked, and you'll see how common domain theft really is.
The domain name registrant (the person who legally has control of your domain name, which should be YOU) can do anything they want with it, so if your email accounts are not protected or you fail to renew your domain name, it can be stolen or registered by someone else. This is different from a web designer holding your domain name hostage though.
When a scammer holds your domain name hostage, they request a ransom (usually thousands of dollars) to transfer it back to you. You might think this is something you would never entertain until you visit your website one day and see that it's gone, and the website address you've had on your business cards, signs and trucks for years no longer works. Or even worse, you visit your website and see that it's been forwarded to a Canadian pharmacy website, or even a hardcore porn site, the latter of which can put you out of business!
How to Protect Yourself from Domain Name Theft
Protect your logins and passwords to your domain name account, as well as any email accounts associated with your domain. If your email account is compromised, the thief can find the emails containing your domain name account login and password, and transfer ownership of your domain name. If your domain name did not expire and you still owned it, but someone used your password or hacked in to your domain registrar account to steal or transfer your domain name, you may be able to get it back with help from the domain registrar. However, if you fail to renew the domain name and let it expire, and someone else buys it, there's nothing you can do.
Never Let Your Domain Name Expire
Never forget to renew your domain name. The domain registrar (GoDaddy, etc.) always sends multiple emails weeks and days before your domain name is scheduled to renew. The domain name will renew automatically if the credit card on file is correct (although some bargain domain registrars may not automatically renew the domain, which is why it's important to go with a well-known domain registrar).
If your credit card has changed or expired or doesn't work for some reason, at the time of renewal, your domain name will fail to renew and will expire instead. At that point, someone else can buy it, which is perfectly legal. But scammers often buy domain names that have recently expired, for several reasons:
It's a really good domain that they know someone else would be interested in buying for a hefty price.

They know that your website is probably still getting visitors, so they'll forward the domain to, say, a Canadian pharmacy website in hopes of getting your website visitors to purchase from the site, in which case they get a commission from the pharmacy site.

The worst, however, are scammers that forward the domain name to a porn site, something illegal, or a website that you wouldn't want potential customers to associate with your company. Then they will contact you and try to extort a ransom in order to get the domain name back. The chances of getting the domain name back if you pay their ransom or attempt to take legal action is highly unlikely. If something like this happens, there's nothing you can do. This can destroy your company.
So even if you close your business and take down the website, you may still want to continue renewing the domain name for a few years so as not to bring down the reputation of your old company by having a scammer grab it and do who knows what with it!
© T. Brooks Web Design, LLC.
All rights reserved.

Do not copy content from this page without attribution to T. Brooks Web Design and link back to this page.