Following up with leads and customers is a key component in your marketing strategy. How do know if your customers are satisfied with your work? YOU ASK!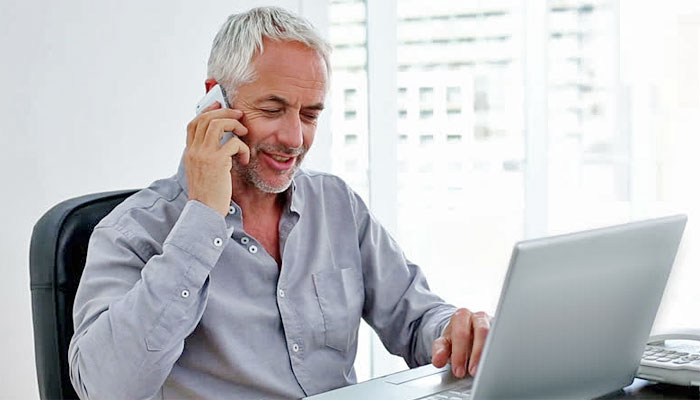 This is not as easy as it seems. Small business owners are often too busy to handle this task on their own, but it can differentiate your business from your competition. A follow-up call, text or email from the company owner is a nice personal touch, but if you have an administrative assistant, it's something that person can do on your behalf.
Following up with customers and leads is crucial in determining their level of satisfaction, so you can take steps to resolve any issues that customer may have, and you can find out how to improve your customer service in general. Your customers are also a valuable resource. You can't be everywhere, so customers can clue you in on what's going on with subcontractors on the job, if your workers are showing up late, if your salespeople are too pushy, if your prices seem too high, if your work needs improvement, etc.
But follow up calls are not just for checking your customers' level of satisfaction. There are many other compelling reasons to keep in touch with customers, including:
To assess their need for additional products or services. People are busy, and sometimes they just need a gentle reminder or a nudge in the right direction.
To offer discounts or specials
To remind them about important dates, such as annual inspections
To ask lost leads if they still have an interest in your services, or find out why they hired your competitor
Even if for no other reason, contacting a customer puts you in their mind. Following up with customers and leads shows them that you care, and they may be more likely to hire or recommend you simply because you took the time to contact them! 70% of satisfied customers will become repeat customers, and all of them will tell at least 5 others about their positive experience with your company.*
On average, 98% of dissatisfied customers won't complain to you; instead, they will simply not become repeat customers. And they will tell 9 other people about their experience!
The differentiating factor from one business to the next is often the level of customer service and not the price!* And businesses with perceived high customer service can sustain higher prices than their competition.**
* Edward Lowe Foundation - http://edwardlowe.org/erc/?ercID=6328
** The Profit Impact of Market Strategy Report (PIMS)