FREE Online Advertising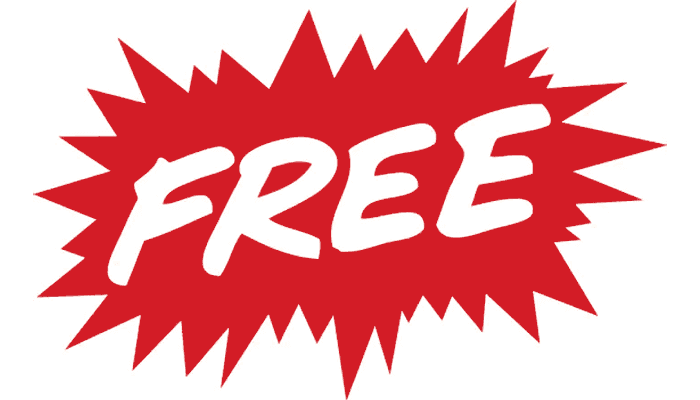 Here are some ways to create an online presence for your local business for free without having a website.
Free Online Listings
Submit your company to free listings websites. These listings sites will require you to register with a valid email address, and some may require phone validation.
The Good
Well, it's free. And easy (to a point... see below). Reputable listing website results can appear in search engine results, so if someone types your company name in Google, links to some of those free listing profiles should appear.
The Bad
Listing websites that get very little traffic will never show up in search engine results, and at best you'll have wasted your time adding your company information to these types of sites. Submitting your information to the "wrong" listing sites, however, can actually harm your website's search ranking, and result in Google penalizing your website. In addition, submitting your contact information to some listing websites can put you on junk mail or telemarketing lists.
Your company is appearing along with thousands of others on these free listings websites, and someone searching for the services you provide in your geographical area will see your listing as well as your competitors. If you already have a website, this is not a problem because the online listings are just a supplement to your website and you're not depending entirely on the listings.
And finally, submitting your company information to all of these listings takes time. Some are simple – just your company name and phone number. Others have lots of options and preferences, or may have a quirky interface, and you could spend a great deal of time entering your mission statement, services, hours, payment types, photos, etc. Still others have lengthy and complicated verification procedures that may involve sending codes to your phone or postcards to your address.
There are services that can submit the listings for you, but many of these services are either useless or outright scams. If a company promises to put you on 100 or more listing websites, that's a red flag. There are only 20 or so high ranking, popular, reputable listing websites out there. You don't need to pay to get added to a bunch of other websites that nobody will ever see, and that may actually be link farms that can get your website penalized by Google. Also, pretty much all of these listing services use an automated process that usually gets your information wrong. So you may be a roofer, but you're accidentally put into a healthcare category, or your phone number is wrong, or company name is misspelled. Need to make changes? You can't, because they don't give you your login information to make changes, as the company you've hired to do your listings owns them, not you. You'll have to pay them to make the changes, and if they go out of business, you're out of luck.
A legitimate online marketing firm provides online marketing services that are done manually, by hand, so your information is correct. They will also give you the passwords so you can make changes in the future. And they will only submit your information to high ranking, reputable listing sites.
Social Media Marketing
Social media websites like Facebook, Twitter and Instagram are also free, and fairly easy to use.
The Good
Social media is all about networking, so you can ask everyone you know (friends, family, etc.) to follow your profile and like and share your posts. Since many of the people you know will be from your geographical area, this increases the chances that a friend of a friend will mention your company to one of their friends.
The Bad
Maintaining your social media accounts takes a good deal of time. The idea of networking is that you have to network! With free listings, generally you post your listings and then you're done. With social media, you should post as often as possible, ideally twice a week or more.
Social media works hand in hand with a website because ultimately you want potential customers to go to your website to find out more about your company and the services you offer. And consumers don't look for local products and services on social media sites, which is why social media is used in addition to a website.
SUMMARY
The biggest negative with using online listings and/or social media to create an online presence for your company without a website is... you don't have a website. People expect a reputable company to have a website, or it raises a red flag. They may assume that your company is unreliable, temporary, part-time, or not legitimate.
Any sized website, even one page, is better than none, as long as it's developed and designed properly. However, an awful looking website full of errors that doesn't display properly or load quickly is actually worse than not having a website at all. Prospective customers will assume that you will provide them with the same level of care that you've put into your website.
If you're dead set on starting out without a website, and are not computer savvy, consider having a professional online marketing firm set up your online listings and social media profiles.
© T. Brooks Web Design, LLC.
All rights reserved.

Do not copy content from this page without attribution to T. Brooks Web Design and link back to this page.