Is your web designer holding your domain name hostage or refusing to give you back your domain name?
Even though nobody actually "owns" a domain name (website address)—it's always rented from a domain name registrar like GoDaddy—the domain being used for your website should always be in your name and not someone else's. Unscrupulous website designers may hold your domain name hostage to try to prevent you from hiring another web designer.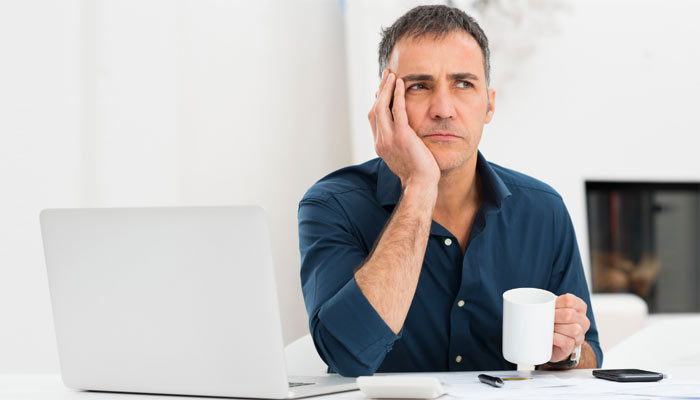 Holding Your Domain Name Hostage
The domain name registrant (the person who legally has control of your domain name, which should be YOU) can do anything they want with it, so if you allow someone else to register your domain name for you, they can sell it without your knowledge or consent, fail to renew it, or hold it "hostage".
Sometimes unscrupulous website designers will hold your domain name hostage if you decide you want to go with a different web designer. Or if you're unhappy with their services and refuse to continue paying, they may justify holding your domain name hostage as a way to get you to pay what they think you owe.
Your web designer, however, may hold onto your domain name for less nefarious reasons...
Did Your Web Designer Put Your Domain Name In His Name?
You as the company owner should always be the registrant, administrative and technical contact of your domain name, not your web designer or marketing company. A website can be published without the web designer taking control of your domain name, although some web designers will say you have to transfer the domain name to them, which is not true. That's like going to an auto mechanic to get work done on your car, and the mechanic says you need to transfer your vehicle's title to him first!
Legitimate reasons why a web designer might do this:
Their client specifically asked them to do so (so they don't miss renewal reminders, for instance).
You're making payments for your website, rather than a lump sum, and in this case it's perfectly appropriate for the web designer to hold on to the domain name until you've fulfilled your part of the agreement.
It's more convenient (they don't have to wait for the client to forward authorization codes or email verifications).
Reasons that are not necessarily unethical, but are a hassle nonetheless:
The person who designed your website may be inexperienced or lazy, so he'll store your website files in his own personal web hosting account, or in an account where he stores files for other clients. This is a very bad practice and a huge privacy and security concern.
They're afraid you'll poke around and cause errors on your website that they'll have to fix (although a good web designer will have backup copies of the website stored elsewhere in the event that happens.)
The person who created your website can't find your password, or they're out of business, or they just don't want to take the time to do it.
Unethical reasons:
If you're paying them a monthly fee for services, they want to make it difficult for you to go with a different company.
It may be a really good domain name that they know could fetch a lot of money at a domain auction.
They're con artists that plan on trying to extort money from you.
How to Protect Yourself
The way to ensure that you are the legal registrant (as well as administrative and technical contact) for your domain name is if you purchase the domain name yourself. If you're not sure how to do this, your web designer can make the purchase for you, as long as he or she purchases it under your name, with your credit card and contact information, and then provides you with the receipt, as well as the username and password into your domain name account. This requires a certain level of trust, since you don't want to provide your credit card number to just anyone. So make sure you do lots of research before hiring a web designer.
After your web designer purchases the domain name and provides you with the domain name username and password, log in to the domain name account to be sure the login credentials are correct. Then check the domain contact information in your account to make sure that your email address is the one showing in the registrant, administrative, and technical contact areas.
Related blogs: