Here are some reasons (excuses?) you might come up with for not wanting or needing a website (or a new or better website).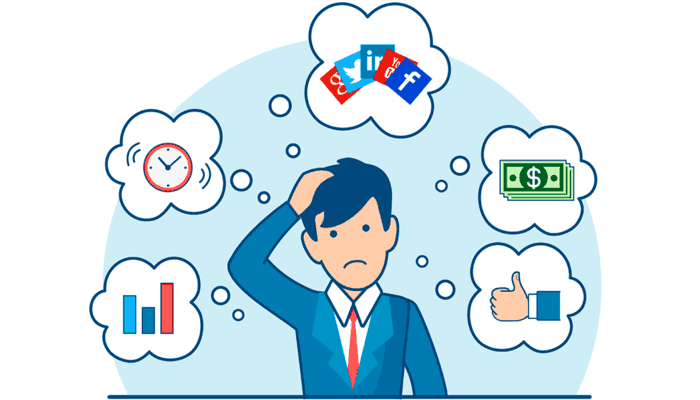 I already have a free or cheap website through Wix/ Weebly/ VistaPrint/ GoDaddy, etc.
When it comes to free or cheap websites, the saying "you get what you pay for" holds true. Even if they look great, it's what's "under the hood" that makes the difference... they don't work well with search engines. This is because they utilize proprietary code that does not conform to current coding standards. Google will try to crawl the website to determine where to rank it, encounter a line of code it doesn't understand, and jump off your website to another website. Also, many or most of these "website builder" templates do not offer a way to add proper search engine optimization tags. Which is yet another reason why your free or cheap website may not rank well in search engines.
I already have a Thryv/Dex YP (Dex Media) or Hibu website.
These large conglomerate companies are not web design firms. They utilize templates that tend to look generic and are built with code that does not conform to current website architecture standards. Cheap labor from other countries are often hired to simply cut and paste your information into a pre-existing template. Changes to wording is often wrought with misspellings and grammatical errors. Sometimes large blocks of your website text will be duplicated from other websites, and Google penalizes plagiarized or duplicate content. Even worse, with companies like Thryv/Dex YP (Dex Media) and Hibu, you pay a monthly fee to "rent" the website, which you will never own.
All of my business is through referrals and word-of-mouth.
There are two reasons to have a company website. The first is of course to attract new customers. And the second is to provide information about your company to existing and prospective customers. A professional website can make the difference between someone hiring you or hiring your competition. Even if most of your business is word-of-mouth, here are some compelling reasons why you should still have a website:
Prospective customers may want to find out more about your company and make sure that you're "legitimate".
Prospective customers will want to see photos of the work and details of the services or products you offer.
A shoddy website may be a "red flag" to customers who may wonder if you'll put as much time and thought into the job you do for them as you did for your own website.
No company website at all may make customers wonder if you're hiding something.
You could be the most honest person and do the best job in your industry, but first impressions are everything. Can you get away with not having a website? Perhaps, but keep in mind that those referrals will not last forever, and new customers can generate new referrals.
My sister's husband's co-worker's friend will build my new website.
Unless the person designing your website is a dedicated full-time web designer, this is a recipe for disaster. Would you trust this person to replace the roof on your house if they had "done a couple of roofs on the side" in the past? If not, then why have them delve into such an important part of your company's livelihood as your website? Just because they're not charging you doesn't mean it's free; there's a "lost opportunity" component to consider. A properly designed website can attract new clients, whereas a poorly designed website may not, or could even hurt your company's reputation. The income you lost from the potential customers who didn't call or hire you because of your poorly designed free website is the price you've paid for the website, and that can be a substantial amount, way more than a good web designer would charge to build you a website.
The other problem with having a friend, family, co-worker, or significant other build your website is the possibility that someone may eventually stop talking to someone else. This is very common. Friends and family fight. Co-workers lose touch. Relationships end. You may not want to make waves with your husband's boss by asking his daughter to fix what you've realized is a subpar website. Mixing personal relationships with business is generally not a good idea.